Resume Checklist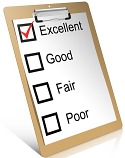 Resume Checklist
Resume Checklist to help you to gather and organize the information you will need for your resume. Having all of your information in one place, a resume checklist will facilitate the writing process. If you choose to use our
free resume creator
program you will finish faster since all of your information will have been gathered and organized beforehand. The resume checklist can also be used should you choose to write it manually. We have organized the resume checklist to present your information in the order it is displayed in our free resume creator program.
If you prefer you can also use our
resume questionnaire
instead of the resume checklist as another way to gather and organize your information. The checklist can also be printed to complete at your own pace. Then when you are ready to start writing you will have all of your information on hand and ready to go.
Resume Checklist
Section Order:
You will need to think about the order in which you would like your information to be presented.


Your Contact Information:
Your name, address, telephone number(s), and an email address that doesn't sound childish and unprofessional.


Logo or Photo:
Sometimes it can help to include a logo or a photo depending upon whether it is appropriate for the position.


Employment History:
You can include up to 5 previous jobs you have held. Depending upon the jobs you had and the one you want will determine the order to list previous jobs.


Education History:
You can include up to 5 schools you have attended. You may want to put more relevant education at the top of the list if appropriate to do so.


Additional Items:
Include any relevant awards, certificates, clubs etc.