Free Job Listings : Employers Create, Manage and Advertise Jobs Online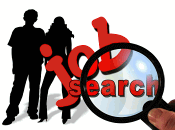 Free Job Listings and Job Search
A Free Job Listings service where employers can create, manage, and advertise jobs online in our Job Search Directory. Qualified applicants will be found by their listings when employers search our employment database. The free job listings posted in our online job search directory are created using our Job Listings Management System.
Safety Tips
guide.
We offer employers the benefit of creating, managing, and posting their job listings online in our Free Job Listings Directory. Employers can also browse our resume directory to discover potential applicants.
Employers can create multiple listings for different positions, each with its page, outlining the details regarding the position and the company. Employers can create, manage, and advertise jobs here online day or night. Our Job Search Directory is free to join and free to use; it has always been that way. Employers can log in to their accounts to use the Management Console to create new listings whenever they wish. There are also provisions to administer their account profiles. They can use the web addresses of the job listings in their company blogs or social media pages.
Employers Join Now!