Membership Options at Resumizer.com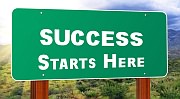 There are two ways to use Resumizer's Free Resume Creator, to join or not to join, both are free. The following describes how each method works so you can make the choice that best fits your needs. The membership options outlined below give you a simple way to decide which method will work best for your situation.
Resumizer never requires that you
register
so you don't have to sign up. That is your choice, the system will work whether you join or you don't. There are better features if you do, but if you don't want to be burdened by this option that's perfectly fine!
Career Help Library >
Should You Join and Get a Free Membership?
Without Free Membership
Everything here is free, you can use our products and services to make as many resumes, cover letters and other documents as you would like. You are not limited to create lesser quality documents or a smaller quantity of documents. You can choose any of the templates and styles.
None of your info is stored in the system. You will need to press the "Save Edit File" button to download and save the resume edit file to easily edit your resume in the future.
Since none of your information is stored on the system please save/print/download your resume and edit file when you are finished or before you move on to the cover letter and/or other creators. Only a portion of your resume info is imported into these programs so the rest will be lost. Any document information that is not common to all the documents will not be imported into the next creator program you choose to use. Your contact information, style choice, colors and fonts are the items that are imported. For example, details tailored to your cover letter would not be passed to the Resignation Letter Creator because a resignation letter has a different purpose than a cover letter.
You can join to become a member at any point in the future so if you choose to join later on you can with no loss of quality or service.
With Free Membership
Everything here is also free, including membership and the addition of our online Management Console. The benefit of this is easier editing as your information will be stored in the system allowing you to log in to edit your resume.
You will also have the option to list your resume in our online directory, you are NOT required to post it in our online directory. The directory can be searched by employers and will give your skills greater exposure. If you make it public you will be provided with a free resume web page that is available to employers 24/7 where they can browse and print your resume.
You can use the web address of your online resume page in blogs, forums and social networking pages. Press the "Save to Account" button on the Preview page of the resume creator to either create a new account or save your changes to your existing account.
Please save your changes to your account then access the cover letter, reference page and other creator programs from your Resume Management Console to easily import your data and settings into the other programs.
As a backup for your information it is recommended that you also download the resume edit file each time to maintain updated program configuration files on your computer.
Since your information is stored in the database you will have the ability to edit, print or download your resume from anywhere in the world. This is a great feature if you tend to travel or need a quick copy of your resume when a job opportunity falls into your lap.
At any time you can go back to being a non-member, you can log in and delete your own account at will. Before you delete your account save your edit file so you will still be able to make changes to your resume. And, if you did want to rejoin again you certainly may.
What's the Difference Between the Two?
The difference between the two is simply that when you join you can store your resume information in our database so you can log in to manage it and have global access to it. You can send it to employers via email and you can more easily edit your resume. The decision is yours, you may use the system whichever way suits you best. You may also wish to view our
privacy policy
and
terms of service
agreement.
What do people say about Resumizer?
OK, How Do I Join?
Our intention is NOT to get our users to simply sign up, we want job seekers to use our services to get jobs. We don't want a bunch of accounts that are never used cluttering the system, we want them to be created by serious users. This is why we don't ask you to join first, then decide if you like us. If you want to create a resume, and you want to post it online or use our other free services described above then great! Create your resume, then on the Preview page of the creator program join by pressing the "Save to Account" button. If you don't want to join that's perfectly all right too! It's your choice!