FREE Resume Creator Online
FREE Resume Creator Online write and print your resume in a few simple steps, many styles and options with tips to guide you. Easily update and edit your resume, no fees or memberships required.
Resumizer the Free Resume Creator Online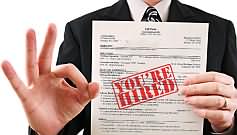 Pick and choose from the many options the Resumizer free resume creator online provides to create a customized resume to aid in your employment application tasks. Enter your personal contact information, aside from your name, address, and telephone number, you can also enter your cellphone number, your email address, and your webpage address, should you have one. Our free resume creator offers numerous resume layout styles, with provisions for your educational and employment history, with a section to enter your skills and qualifications. Selections are available for your choice of font, text color, and accent color.

Resumizer free resume creator allows you to preview your resume at any point in the creation process. Editing your free resume can be easily performed at any time in the creation process. Upon completion you can print your resume online or download it to print copies as needed later.
The best part of the Resumizer resume maker system is that you can return later to
edit your resume
should your information change or new information need to be added. All of this and more for no cost, no memberships, and nothing to join.
Resumizer the FREE Resume Creator Benefits and Features
No cost to use, no membership is required, there is no need to join, just come and use it whenever you wish.
There are many options available to you to customize your resume. Use the options you like; leave the others blank. We also show tips and suggestions to help you write it.
There are many popular layout styles to choose from.
The font, text color, and accent colors can all be selected according to your taste.
Each section has extra space for you to add anything special that you require.
You can easily preview your resume as the creation process progresses.
The finished product can be printed immediately, sent or downloaded and printed later.
Your cell phone number, email address, and webpage address can all be included if you desire.
You can return at any time and load your free resume into the system to be edited and updated as needed.