Cookie Policy for Resumizer.com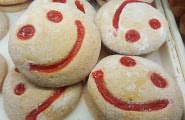 Resumizer's cookie policy explains what cookies are, how we use them, how to turn them on, how to turn them off, or how to clear them. It should be noted that some cookies present on this site are necessary for the proper functioning of the features available on Resumizer. Turning the cookies off on this site will keep you from taking full advantage of all the features Resumizer has to offer.
Resumizer's Cookie Privacy Policy
We welcome all visitors to
contact us
if they have any questions about these policies or about the cookies used on this site. Additionally, you may wish to view our
privacy policy
and
terms of service
pages.
Last Updated: December 11, 2021
What Is a Cookie?
To improve our visitors' experiences and to determine which of our features are the most popular or need improvement, a cookie can be used to help discover these areas. A cookie is a small text file sent by a web server to a visitor's web browser. It is then stored by the web browser on the visitor's computer or mobile device when they visit a website. The website can then remember a visitor's actions and preferences. This memory action is useful to keep visitors logged into the site. A visitor's preferences can be remembered, or their path through the site can be monitored so that we can determine points of raised interest on the site. More information can be found in a
Wikipedia article about cookies
.
Over time they remember these preferences. A visitor won't have to keep logging in or re-entering their preferences each time they come back to the site or browse from one page to the next. The information within the cookie is then sent back to the server each time the web browser requests a page from the server. This action can also enable a web server to identify and track a web browser.
We also share information about your use of our site with our advertising and analytics partners. They may combine it with other information you have provided to them, or information they collected when you used their services.
There are two main types of cookies: session cookies and persistent cookies. Session cookies are deleted from visitors' computers when they close their browser. Whereas persistent cookies remain stored on their computers until deleted, or until they reach their date of expiration.
The cookies can also be first-party or third-party. A first-party cookie is used by this site directly. A third-party cookie comes from a site external to this one. This situation can exist when traffic is analyzed remotely or when advertisements are displayed on a website by an external website.
How Do We Use Cookies?
These are the various cookies used on this site, they are for site analysis, site functionality, and advertising. They are categorized and listed here:
First-Party Session Cookies:
resume:

If a visitor joins our Resume Directory, then logs in to post their resume, a session cookie is used to keep the member logged in.

coverletterbody, references, interviewletterbody, resignationletterbody:

When a member is logged into a Resume Directory Account and chooses to send their cover letter, reference page, thank-you letter, or resignation letter a session cookie is used to remember the contents of each document body during the creation and sending process.
First-Party Persistent Cookies:
cookieconsent_status:

When you accept this policy by clicking the cookie banner's OK button, so you won't keep seeing the banner on each page visit.

SP ELL DICT USER:

This one is used if you make personal preference settings to the spell checker that is used within our creator programs.
Third-Party Persistent Cookies:
Google Analytics:

Uses several cookies to allow us to collect statistics on the traffic that arrives at this site and the traffic as it travels through the site. We use the data to make improvements to enhance our visitors' experiences here. The data are stored and used by Google Inc. which has its own cookie policy. The information generated relating to our website is used to create reports about the use of the website. Discover how Google uses this data. This page exists to opt out of Google Analytics.

Google AdSense:

Uses many cookies to serve advertising including the DoubleClick cookie to serve interest-based advertisements across the web and to limit the number of times that a given ad is shown to each visitor. People can view, delete or add interest categories associated with their browser using Google's Ads Preference Manager. There is a page available to opt out of the AdSense partner network cookie.

Conversantmedia:

Uses many cookies to serve advertisements, visitors may opt out of this cookie and many others using both Network Advertising Initiative and Digital Advertising Alliance opt-out sites.

Google reCAPTCHA:

Uses a unique identifier cookie to protect our forms from spam and abuse. More information about reCaptcha can be found here.

YouTube:

Several cookies are used by YouTube to provide their service.
Third-Party Session Cookies:
YouTube:

Several cookies are used to track the use of their service.
How to Turn Cookies On and Off:
Browsers have the ability to manage cookies, block them, limit them, enable them, and more. Click the icon below for your browser to learn how to do this. If your browser or device is not shown here consult the help section of your browser to find out how to manage cookies. Blocking cookies will have a negative impact on the usability of this website. To manage cookies in a browser, click the corresponding icon and follow the instructions:






Visitors have the freedom to turn the cookies used on this site on or off, otherwise by using Resumizer you agree to our use of cookies. All visitors who browse and use this site explicitly agree with these conditions and automatically give us consent to use cookies and to store their information within them, including the first cookie that was created when you opened this website.