Contact Resumizer for Help and Support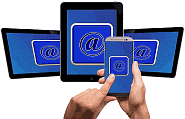 Get assistance with Resumizer's Free Resume Creator, Resume Management System, Job Search and other programs. For
immediate assistance
visit our
Career Help
page to find solutions to common problems.
You may contact a customer support specialist using the form or address shown below to obtain technical support and help with our Free Resume Creator system when the solutions and tips provided in our online library don't resolve your issue. Please contact us with any questions, suggestions or concerns that you may have.
Notice: We happily offer

everyone

technical support via email for issues with the services provided on Resumizer.com. We are pleased to assist you with the use of our programs and features. This is a "do-it-yourself" system, because of this we don't supply one-on-one help with writing the content of your individual resume.
Immediate Help >
Resumizer has

never

charged anything for any of its services since its inception in 2006!
If you clicked on one of the third-party advertisements displayed on Resumizer, then chose to use the services offered by a third-party provider, you will need to contact them for help to resolve issues you may have with their service. Check your credit card bill to find the name and phone number of the company you paid to get assistance or to dispute the charge. Please click the following link before you email us to ask if this is really a
resume for free
.
Send Us a Message
Privacy Policy:
We do not give out ANY of your information to anyone, your email address will only be used to enable us to reply to your message. No, you will not be spammed! You will not be put on any mailing lists! You will be contacted soon by email with a reply to your inquiry. Please use the address or form above for all inquiries. If we've helped you
link to us
or tell people about Resumizer.com on social media.
Get Immediate Help and Support
Resume Composition and Writing Help
Letter Creators and Reference Pages
Jobs and Career