Functional Resume or Chronological Resume Tutorial
Our Functional Resume or Chronological Resume tutorial can help you choose the most beneficial format depending upon your skill set, employment history and the job you are seeking. This tutorial can help you choose between a functional resume or chronological resume to decide which would better suit your needs. You are welcome to use
Resumizer's Formatting Wizard
.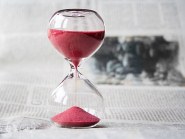 Functional Resume or Chronological Resume
What is a Chronological Resume?
The
Chronological Resume
is the type that most people opt to use. The writer's employment history is listed in descending chronological order with the most recent job listed first. This format works well for most people provided that they don't have gaps in their employment history and the employment history they do have is relevant to the job being applied for.
What is a Functional Resume?
The
Functional Resume
basically picks out the most relevant aspects of your employment history that are targeted toward the job in question. This format is useful when your employment history is not in line with the job you are applying for. It is also good to use when you have gaps in your employment or gaps in your relevant employment that is applicable to the job you are seeking.
Which format is best for me?
That's a
question
you will need to answer for yourself because of the wide range of variables that need to be considered. This information about how to write a
resume
is presented for educational purposes. Of course, it may be a good idea to consult other resources to gain more insight. This is some general advice to think about to help you decide your best course of action. View our
Sort Order Video
for info about arranging your details.
If you are applying for a position that is the same as the one you have been performing and you have consistently been in this line of work you might want to use the chronological
resume format
.
If you are applying for a job that is on the outer edge of your skill set you may want to use the functional resume format to tailor the
anatomy of your resume
to
transfer the skills
that are relevant to the new position. If you have an employment history that has
gaps
due to a layoff or from extended leave to raise children you may also want to use a functional resume format to draw attention away from your inconsistent employment.
By evaluating your employment and education histories along with the information provided here you will be able to determine the most productive format to use for your purposes. Make a
resignation letter
too.