Career Help and Support Center
Do you need help with finding a job or improving your current employment situation? Resumizer's career help and resources are here to support you. If you need a resume, cover letter, or reference page, our tutorials will walk you through the creation process with ease. Our services are free and are here to aid you in gaining employment. Can't find what you need? Please
contact us
we are pleased to render assistance.
Tips and Tutorials to Build Your Career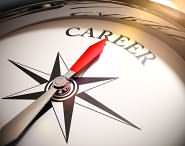 Our free career help tools and tutorials are available to aid you in improving your job situation, whether you are a student or a seasoned professional. You can check out our guides explaining what to write and how to write. You can write your resume, cover letter and reference page on matching stationery or to do-it-yourself get our
free resume templates
.
If you find a job and get an interview, you can use our creator to write your interviewer a thank-you letter. When you get a new job, our Resignation Letter Creator can show you how to leave your current job gracefully. We have many exclusive free career help tools, videos, tutorials, and templates. Learn more
about Resumizer
and why we offer these great free services.
Job and Career Development Topics
General Help Topics

As you delve into our full range of products and services, you will be in a better position to develop and advance your profession. Resumizer is a resource hub where you can find all types of materials that are designed to give you shortcuts for various aspects of getting a job.

There are various media formats that we use to deliver these materials because we know that people like to acquire information in their preferred way. Some people like information delivered visually through videos and templates while others like to read tutorials and articles, whichever way you like to learn we have it.

Explore our library using the links above to navigate to the areas that interest you most. The topics covered are diverse and plentiful; you are sure to find articles, guides, and templates that will address your issues and grab your interest. You may find a method or strategy you have not considered or an optimization technique you have yet to try.

Discovering new ways of performing tasks such as these, may give you the breakthrough you have been looking for that puts you on the path to success.