Job Search Help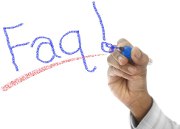 Resumizer's Job Search Help section provides support to employers and job posters who use the Resumizer Job Search Directory. You will find answers to common questions regarding program use, activation, and membership. Click on the question for which you need a solution. See our
safety tips
resource for assistance in the sphere of online safety.
Help With Your Job Search
This page uses the "Frequently Asked Questions" or FAQs format. Read the questions listed below until you arrive at the problem you are encountering. We have prepared answers to those questions which will explain in a simplified way how to create your job listing and properly use the account features and controls.
Get Job Search Help for the Resumizer Free Job Search Directory