Job Hunting Tips for the Employed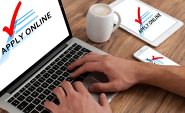 People who are employed sometimes want or need to change jobs. Our Job Hunting Tips for the Employed aren't tough concepts to master, we know the job search is not the only task on your plate. These tips for
job seekers
are specifically targeted for those individuals who have busier schedules than the average job hunter since they are already employed.
Are You Employed While Job Hunting?
In this job market it is not uncommon for employees to search for positions while they are already employed, and as long as it is done tactfully, you can make a smooth transition from one position to the other. If you think about it, playing the market this way is very advantageous to you. You have the opportunity to search for the perfect position while still having a job to fall back on if something doesn't work out.
However, although there can be benefits to this process, searching for
jobs
while already employed could lead you into some trouble if not done correctly. You may have some success when it comes to job hunting while already employed by following these tips.
Career Help Library >
Smart Job Hunting Tips for the Employed
Keep the Search Quiet in the Office
You shouldn't discuss your thoughts about leaving your current company in your workspace, nor should you conduct any searches during work time. Not only are you stealing your company's time by not completing your work, but you are leaving yourself vulnerable to snooping employers. IT departments can track where you surf on the internet.

Keep your searching to local coffee shops, or the safest alternative, your home. You want your job search to be effective and efficient, but by sharing your work time with job hunting, you are taking time away from both tasks diminishing the overall quality. Being discrete is key in this situation. You wouldn't want to deal with any potentially awkward situations with your current place of employment.
Exclusions of References
You will be asked to provide a list of references and whether or not the company you are applying to can contact them. Unless you have a very comfortable situation at your current company and do not feel like you would have a problem if they found out you were leaving, do not let the prospective company contact your current employer.

You should list all of your other previous employers as references, but it is important that your current boss is unaware of your potential career change. You really want to secure your references, contact them via email or LinkedIn to ensure that you have a recent connection with them.
Monitor Your Social Media
Make sure that all of your social media pages are free from indications of your job search. Even if you are not connected with any of your current work colleagues, you don't know who might be looking at your pages.

You may feel as though your privacy settings are set to the point where no one would see your interactions with various companies that you are applying to, but you can never be too careful. It is better to just avoid including any of this information altogether.
Interview Should Not Interfere With Work
This may be difficult because typically people who work full-time work eight hour days, five days a week, so it may be a challenge trying to schedule an interview. If the company insists on interviewing you during your regularly scheduled work hours, make sure you take a vacation or personal day. If possible avoid using a sick day because upon your return you may have to explain your "sickness" and you shouldn't lie in the workplace.
What to Do If You Are Discovered
No matter how subtle your job search is, there is a slight chance that your current company may find out about your plan to leave them. Your boss or coworkers may confront you about your decision. If this happens keep calm.

Do not lie about your job search, if you decide to lie they will find out the truth and your reputation as well as your connection with that company will be destroyed. You should ask to sit down with your manager and explain yourself to them. Give them a respectful reason as to why you were considering leaving, they may appreciate your honesty.
Have an Effective Exit Strategy
No matter how long you have been with your company that place is still a part of your employment history. You do not want to burn any bridges no matter what the circumstance. Once you have received and accepted an offer, it is important to handle your exit with grace.

You should give the company your two weeks' notice, and if asked to do so, properly complete their exit interview as respectfully as possible in order to remain on good terms with your current employer.
Job hunting tips for the employed are entirely different from those used when seeking a position as a full-time commitment. You must learn how to be discreet and respectful, while at the same time still be productive at your current position as well as your job search. With a bit of guidance and practice you may successfully conduct and complete a job search while still being employed. You are welcome to use our Free Resume Creator to build or
target your resume
.