How to Use Facebook for Your Job Search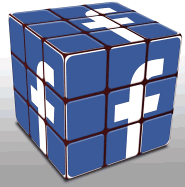 Are you aware of how to use Facebook for your job search? We can help change this. Social networking sites such as Facebook, Twitter, and LinkedIn are becoming increasingly popular methods to use for professional advancement. It is so convenient that much
networking
as well as
job searching
can now be conducted almost entirely online. There are certain things that you can do to improve your efforts, especially through the use of Facebook.
Improve Your Job Search Using Facebook
Social networking has been previously thought of as a toy used amongst teenagers to talk and share media with their friends. The networking site is evolving past that and is changing into a tool that can be manipulated for business purposes, as well as professional networking means.
Using Facebook for your
job search
may seem confusing especially if you are unfamiliar with the site. However, you will find that after a few ideas are thrown your way and some recommendations are made, you can be up and running in no time. You will be connecting with others via
social networking
to jump start the process.
Career Help Library >
Learn How to Search for Jobs With Facebook
The suggestions listed below are intended to help individuals with the process of searching for employment. Once you have found a position, you can read about ways to contact and successfully land an interview with a professional or company. You can try these suggestions to see which ones will work for you, all these methods may not fit your situation.
Clean Up or Create Your Profile
The first step that must be addressed before you begin any part of your quest is the appearance of your profile. If you already have a profile page make sure that you go through all of your pictures, videos, postings, and pages liked to scrub away any unsightly or potentially offensive materials.

Even if the material doesn't seem that bad on your page, if you question it at all it's safer to just remove it. Topics such as drugs, alcohol, or discriminatory jokes are commonly seen on pages, but if you are going to be using your page as your landing page/professional portfolio then you had better be sure that absolutely nothing offensive comes up.

Your page is no longer for your enjoyment, it is no longer a toy as mentioned previously. It will now be for business purposes only in order to better your career.

Another case that may come up is creating a profile if you are a new user. This is so much easier than cleaning up an existing profile. Simply select a professional head shot as your profile picture, and fill in information on your page as you would an application or resume.
Network the Day Away
The site was designed to enable individuals to network, so use it for that purpose! Go through pages of companies that you are interested in working for and like them. That way all the information that those companies provide will be posted automatically to your news feed. The work is practically being done for you!

Seek out important individuals in your field to see if they have public figure pages. If so, like those pages as well and send a message explaining that you admire their work and appreciate their importance to the field.

This social networking site is also great to connect with colleagues to build up your networking contacts. That way if you need a reference or advice on a topic in the future, you haven't lost touch with previous coworkers.
Notify Others of Your Situation
Facebook has a specific method that is used for you to notify others of news about you. Status updates can include links, text, photos and video. What a great way for you to alert businesses and other interested parties about what you are looking for.

Use status updates to specifically explain what kind of position you are searching for and the qualifications that you hold. Appear to be present and relevant by continuing to post status updates, changing the wording of course. People often forget about things when they are not constantly reminded.
Get Involved in Marketplace
Facebook actually has a section of their site called Marketplace. Marketplace uses location services to find people's positions and items that they are buying and selling in your area. From vehicles to job postings, you can find just about anything there.

Additionally, you can get noticed by purchasing advertising space on their site. You are basically posting an ad for your skills and abilities and letting interested parties know that you are available and ready to be hired. Obviously this method requires funding, but it is another strategy.
Now that have read about how to use Facebook for your job search you can use these strategies to help you to network. Using methods such as these during your
job search
is no longer cutting edge because it is becoming a very normal element of the hunt. While not every method suggested above may help you land a job interview, the strategies are certainly worth a try especially because all this can be done from your living room.