How to Choose References for a Job Interview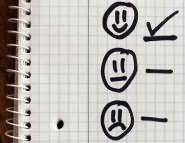 As you apply for jobs and go through the interview process you will need to know how to choose references for a job interview that will represent you well. They can define how likely you are to acquire a position. You want to be selective and think very hard before you choose someone as your reference.
How to Choose Job Interview References
Offered here is some info regarding how and whom you should select to represent you as a reference. Your choice must be someone who is reliable and thinks highly of you, but will not focus on mindless praise when speaking about you.
A good reference will explain your past struggles and projects which you had worked. How you had worked your way through them to become the more successful and experienced professional that you are today.
An important thing to note before you begin listing names is that you must contact them first and be certain that they are willing to talk about you. You can't spring this on them one day when the company interested in you gives them a call.
Also, you must make sure that all the information that you have on them is up to date and correct. If this is someone from your past with whom you do not keep in contact, make sure that their contact information, their job title, and company name are up to date. If not, you may have a bit of a challenge on your hands trying to track them down. The same thing would happen for the employer except instead of being inconvenienced they would think of you as careless to let such an important detail go unchecked.
Career Help Center
How Do I Choose References for a Job Interview?
If you have many contacts in mind from a large
network of people
that is great. Most people would be very jealous of that problem. However, you need to know how to narrow them down to find the best
resume references
that you can use to entice a recruiter to hire you.
Appropriate Field Experience
If you are in a field of study that requires you to have an extensive knowledge of the subject material and an impressive background, think about any mentors that you may have known in the past. Mentors are excellent references because most of the time, they are considered experts at what they do. After all, they spent their time teaching you what you now know. Learn more about mentors and see how they are beneficial in more than one circumstance.
Friends
Listing your friends as references is not always a bad thing, especially if they are relevant professionals. Even if you have not worked with your friends, they still most likely know you very well and can speak to your character traits. It would be appropriate to choose a friend when you want a hiring manager to try to connect with you on a more personal level. If you are attempting to get a job where people skills and relationships are important elements, then your friend is very knowledgeable about those traits.
Previous Employers
You will most likely think about them when you are deciding which employers to select. Old bosses are great contacts because they tend to be in higher positions in the industry. They can explain everything about your work ethic, previous growth, and progress in your career. You should choose a previous employer if you feel that you need to demonstrate your professional worth and ambition to a hiring manager.
Colleagues
Many people forget that your coworkers can be valuable to select as well. Similar to previous employers, these individuals know you on both a personal and professional level. They have worked alongside you to get a strong sense of how well you work with others and how well you complete your assignments. You can pick a colleague that will talk about your problem solving and leadership skills to help you stand out.
After You Choose
After you have sifted through your contacts and decided which would be the most effective, make sure you thank them several times throughout the process. They did take time out of their busy schedules to talk about you. Without them, you wouldn't be able to complete the interview process and get the position. Send the contacts thank you emails, or if you are on a personal level with them, give them each a phone call to express your gratitude.
How to choose references for a job interview is a careful process involving much thought and purpose. After much consideration and consulting the information in this article, hopefully, you are more consciously able to select which references are the right ones to represent you. Once you compile your list of names you can write your reference page for free using our program, simply click the button here: