How to Network: Tips and Strategies for 2023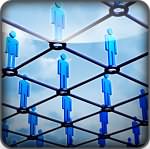 Networking is an important part of job seeking regardless of profession. These five tips for better networking in business are strategies that can help you get a job. Everyone has networked at some point in their lives, the intent here is that after reading this networking guide, you may better understand the art of networking in business. The saying "It's not what you know, but who you know that matters most." may be true.
Why Do We Network?
Everyone knows that networking is incredibly important to get a job or advance a career, but what can we take from this activity? First of all, networking offers you more opportunities. It's straightforward, the more people you know, the more likely you will be to expand your horizons and enrich your life and career. A skilled networker is aware of the benefits they may reap from the people with whom they interact. Whether it is fiscal, social, or mental well-being, networking can only
improve your career
. Finally, people who take advantage of networking opportunities will achieve more in their careers. Which leads to a better overall quality of life.
Career Help Center
Five Tips and Strategies for Effective Networking
So there are a few things that you must keep in mind when networking. Review these steps as you learn how to network.
Embrace Small Talk
To network, it is important that you are outgoing and friendly to everyone that you meet. Talking to people that you encounter on a day to day basis is a great way to practice shaping your personality, thereby improving your social skills. Also, search for networking groups or clubs. There are a lot of other people out there who have trouble knowing how to handle social situations and often gather to learn together.

The essence of small talk is to have a casual conversation that isn't very meaningful. For networking, even the smallest of conversations can have enormous meaning. Take a genuine interest in the lives of these people, and be sure to keep up with any contacts that you have already acquired.
Appreciate Those Around You
When someone does something for you, even if it is a small task or favor, always make them feel incredibly important. Acknowledging someone's abilities and willingness to help you and others will encourage them to want to help you more. Give them positive reinforcement. They will only wish to continue to receive praise for their talents.

Also, as with any business situation, there should never be a shortage of gratitude! Always thank everyone you meet which presents you as being polite and appreciative.
Be Social
The absolute best thing to do concerning networking is to be friendly and social, whatever the situation. Invite acquaintances from your industry who may be able to help you to lunch, or go out in another casual setting. Your gestures will make them feel closer to you and therefore, more comfortable with helping you in the professional world. Remember, a stranger may turn on you, but a friend may be more inclined to support you.

Another way to enhance your social network is to be involved with clubs, organizations, or volunteer opportunities related to your profession. Without the pressure of being their employee, you can meet influential people that are successful in your field. Use this donated time to get to know people who share your interests and establish one-on-one connections with them.
Altruism
Helping others and doing things for your contacts makes you look and feel great. It also encourages others to reciprocate. Especially when it comes to enhancing your career. Most times it is simple for someone to help in that way because all it takes is a phone call or an interview to really make a difference in one's professional career.
Use Social Media
Social media is everywhere, and when you are wondering how to network, there is no easier method. Websites such as Facebook and LinkedIn are tools often used to keep in touch with contacts as well as build new circles.

Be sure that you are not abusing the convenience of social media. Keep your interactions brief, and don't connect with them too often. With these types of interactions, it is typical that your contact won't respond or if they do will take a while. You have to remain patient and remember that social networks are not always the first form of communication people check.

Finally, it would help if you used social networking as an opportunity to do a bit of self-promotion. Perfect your resume and implement it into all of your networking platforms. Why not advertise yourself to potential employers? It can only help you get a job.

Networking is a complex and difficult skill that you must acquire over time. After much practice and review of these helpful tips you can become proficient in no time! It all starts with your resume, if you need help writing your resume click the button below to start!