How to Find a Job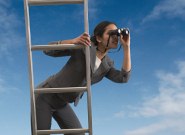 It's easier to find a job when you have a plan of action. In some fields employment is plentiful, but in other more specialized fields, job openings may be limited. However, with a solid plan, you can conduct a successful search.
Get Yourself a Great Job
Seeking a job can be exciting and stressful at the same time. Most of us, at one point or another, will be looking for employment. Being unemployed may happen on several occasions throughout our careers. We may lose a job and seek employment in the same field, or we are going to try a different one. We may also be trying to advance our careers. No matter what the reason for seeking employment, a job search can be a tedious process. Luckily, with careful planning and some insight, it can be more fruitful rather than worthless.
We felt it was necessary to offer some suggestions to those who have no idea how to find a job, preferably a good one. Taking the ideas presented here and combining them with your own provides a customized action plan to advance yourself along the job search path.
Career Help Center
Action Plan to Find a Job
Using the concepts below, you will have ingredients that can be used alone or combined with your ideas to build an action plan to locate positions for which you can apply.
We hope that this has you thinking about how to start your job search. Maybe this has prompted you to think of some of your ideas. If so, incorporate your additional ideas with what we presented. We hope you are getting excited about your new position, whatever that may be! You can do it! Go ahead, apply for some positions, get hired, and build your career!