Cover Letter Optimization Strategies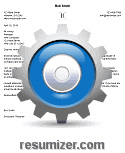 Use our Cover Letter Optimization Strategies to give your job application efforts a boost. These strategies may be what you need to tip the scales in your favor to get hired for the job.
Optimize Your Cover Letter
Your cover letter when written well may give you the edge for which you have been looking. You've spent so much time fine-tuning your resume that you may have forgotten about this accompanying
page
. It can reinforce the points you made on your resume or introduce new ones.
You can set the stage to introduce new facts on this page. Afterward, you can delve into them further, driving them home on your resume. This article offers strategies that may be useful to give you other points to consider so you can decide whether you want to incorporate them into your writing.
Strategies to Optimize Your Writing
Career Help Center
Easy to Add Cover Letter Optimizations
When job hunting, we all want to be on top of our game; it starts with applying for a job. This guide can give you some pointers to help you achieve that end. You can decide for yourself if these strategies can bring you closer to your goal of landing a good job. You may find that implementing even one of these strategies might be enough to push you past the line toward success. Getting hired is dependent upon your ability to demonstrate that you can fulfill the employer's wants and needs.
Strategy 1: Target the Job
Don't use a generic cover letter for every job which you apply. Don't be lazy using the same page for each place which you apply. It takes work, and the amount of effort you put into it can make a difference. Do some research into the position you are applying for and pick out keywords and phrases that are relevant to the position. Work these keywords and phrases into the body of your letter to make it apparent to the employer that you "know the lingo," and you are familiar with the various aspects of the position.
Strategy 2: Spell Everything Correctly
For some reason people don't double-check their spelling. They also make grammar mistakes, for example, they use incorrect forms of some words like their and there. You want your future boss to think you have at least some education, so spell your words correctly. An easy way to make yourself look careless and uneducated is to have spelling mistakes and poor sentence structure. Take your time and verify that what you write is done properly.
Strategy 3: Who Are You Sending This To?
Make an effort and find out the address of this person. If the employer sees a generic greeting, they are going to think that you couldn't even bother to find out the name of the person to whom you are writing. This oversight opens the door to the thought that you probably won't be thorough with your work either.
Strategy 4: Make Powerful Statements
Use action verbs in your sentences along with keywords related to the job. Don't write for the sake of filling the page. What you write must convey the value of the skills and abilities you have to offer the company. Putting action verbs in there can increase the perceived importance of your potential contributions. Include examples and facts about important accomplishments and goals you have met during your career.
Strategy 5: It Starts at the Top
If something is important, it gets put toward the top of the page. If we assume that this document will be skimmed through as most are, then we want to have the most important points read. If we put them at the top, we have a better chance that they will.
Strategy 6: Inconsistent Details
Make sure that what you write in your cover letter correlates to what you wrote on your resume and the job application form. You don't want your details to raise any red flags that could compromise your hiring. Carefully go over all these documents to make sure everything lines up as far as what you wrote about your education and employment. If you have different facts on each of these documents, your credibility will be in question.
These cover letter optimization strategies are common issues that people tend to overlook. Being thorough when you write can set you apart from others who weren't as careful as they could have been. Sometimes all it takes is one simple thing to tip the scales in your favor. We hope that the strategies presented here can do that for you. If you need help
writing
use our
templates
or try our creator program by clicking the Start button here: