Resume Keyword Optimization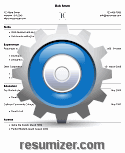 Resume keyword optimization is a strategy you can easily apply to your writing to help you get an interview. This guide will show you how to find and use keywords relevant to the job position. Using a resume keyword optimization strategy when writing your resume, would involve using keywords that are relevant to the job for which you are applying.
You may not realize it, but when you send your resume through an online submission system, initially it will not be read by a person. Companies first use a program that searches for their targeted keywords to qualify the resume before it can proceed to the next stage. Knowing about this program is an essential piece of information for an applicant, as this is why you want to make sure that you use the vital keywords that will make you stand out. What are these vital keywords you ask? They are the ones that were selected by the hiring manager for the specific position they need to fill.
Career Help Center
Resume Keyword Optimization
If your resume does not contain the keywords of the training, skills, and abilities that the hiring manager is looking for, then you won't get past the first cut. It doesn't matter whether you upload a resume, copy and paste it into an application form, or submit a hard copy. Many companies will electronically scan it using OCR (optical character recognition) software. You need to know the process companies use to review resumes. If you have an understanding of how to play the game, you will have a much better chance of getting selected!
OK, that makes sense. How do I find these vital keywords?
You must be knowledgeable about the field or the job since you are applying for it. That is a place to start, think about what words are relevant to the job.
Another suggestion is to revisit the job posting to look at the job requirements, including the training, skills, and abilities they are requesting. Include words they use without going overboard. You must have the background to fill the position correctly; otherwise, you wouldn't be applying for it. Using these keywords to describe qualities you already possess would be the natural thing to do.
What do I do with them?
Using a common-sense approach you can improve your chances of being selected for an interview. Before writing your resume choose the words, that you will use.
Incorporate the keywords you have chosen into your writing in every section it would make sense to do so.
Evenly distribute them throughout the page to bring to the employer's attention the fact that you have possessed these skills and this training throughout your career.
Each situation is different, so there is no way to exactly say how many to use and where to put them. It all depends upon how many keywords you have, how many words are on the page, and if you worked in the same field your entire career. If you had unrelated jobs or training, then the keywords that relate to the employer's job, may not relate to the jobs that you have previously worked. If this is the case, you will need to do your best to make them apply to your work history. If you can't, then this may not be the opportunity for you. Something else will come along that will align with your skills and education.
What else can I do?
Also, be sure to use action verbs because they can add more punch to your writing.
We have many other resources to assist you with the application process.
The main point of this resume keyword optimization article is to make you aware of the resume qualifying process. Also, to make you aware of using keywords as a resume optimization strategy. Think about these tips while you are writing, you can gain an edge over someone who is not aware of this keyword strategy.