Succeed at Your Next Job Interview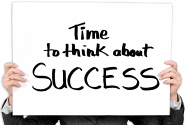 Learn some tips and tricks to succeed at your next job interview. Excel during any type of interview you encounter during your career by using these tactics to help you get hired. Although your success is primarily based upon your qualifications, how you perform during the meeting can be a factor in whether you advance to the next stage in the hiring process.
Do You Know How to Interview Successfully?
Interviews are probably one of the most important meetings that you will have in your life, they determine whether or not you will move on with the next chapter in your life and actually acquire the job position that you have applied for. Situations can get intense as you are typically competing with other individuals, but with the right skills, you can have the ability to be better prepared for any of these meeting types.
Career Help Library >
What many candidates do not realize is that there is more than one style of interview that you may have to engage in, it is dependent on your field of work. There are meetings which you will attend in person and others which will be conducted over the phone or through an audio/visual communication system. Although you would not be physically there during a
phone
meeting for example you can still employ these strategies.
To succeed at your interview you cannot act the same, and come into the room with the same presentation for every style of interview that you are having. That is why the descriptions of these styles may help you during this tedious process. There are also certain "
illegal questions
" which you are not allowed to be asked, for more info on this read the appropriate article. The intention of this information is to help you throughout this process, you will need to decide for yourself if these strategies will work for you.
Job Interview Types
Standard Interview
If you are looking for information about how to tackle a standard interview we have written a full article covering this topic in depth. Please view our article full of Job Interview Tips that explains how to master meetings of this type.
The "Last Resort" Interview


What it is: So maybe it's not literally a "last resort," but this type is for when you are applying for a position that wasn't your first choice. Maybe since you were unable to acquire any work closely related to your field, you had to branch out and explore other options. You may not be completely prepared for this, but your mission is to make it appear as though you have been prepared for this during your entire career.
Why it is: This could be your entrance into the workforce, so no matter what the job, make this interview matter!
How to Succeed: Maintain your motivation and optimism, and always project a professional demeanor. Perform sufficient research about the company and industry that you are attempting to enter so you come prepared with facts and figures. Additionally, you should ask the recruiter the time frame that you may expect to hear from them, especially if you've been interviewing and not receiving call backs.

Panel Interviews


What it is: A group of people sit and evaluate you by asking you pertinent questions. This can be incredibly intimidating because oftentimes these people are key decision makers in the company.
Why it is: The interview tests your ability to work under pressure. If you are able to succeed at one of these interview types, you have very strong character.
How to Succeed: Get your information about who you are meeting with and where in advance. Just knowing all this ahead of time will make you feel more prepared and help you to relax because you have an idea of what to expect. During the meeting make plenty of eye contact, address the panel by their names, and pay equal attention to every panel member. Also, feel free to ask questions, this shows confidence and that you care about what you are discussing. Afterward, send a personalized thank-you letter to each of the panelists.

Job Fair Interviews


What it is: This is self-explanatory, there will be instances in your life where you may attend job fairs and you must know how to act professionally amongst your colleagues. There will be an extremely short time frame of perhaps 10 minutes, so you really must know how to make a great impression quickly.

Group Interviews


What it is: This is a strange and sometimes tense situation because you are interviewing with other candidates, together. Everyone must do their very best to succeed at the interview by impressing the recruiters present.
Why it is: Demonstrating to an employer that you are sophisticated and professional while still showing that you can be the best at what you do is an important skill to acquire because much of life is a competition.
How to Succeed: Act as though these competitors are team members or coworkers instead, and some of the pressure will be taken away. Do not interrupt when people are speaking, and if someone interrupts you, act as if you are above their rudeness. If the employer asks you to work as a group to solve an issue or complete a project, focus your attention on collaborating and working with others to get the work done instead of coming up with the best idea and being an attention hog. They may be testing you to see if you work well in groups.

Phone - Audio/Visual Communication
The goal of this type is the same as above except it is conducted over the phone not in person. You can also meet through electronic means over the internet for example. Click the link in the sentence we have an article written specifically for this type.
Informational
The informational type is the opposite of the others listed above. You are the one who asks the questions of employers and mentors in order to gain their knowledge and experience. Please read the informational type article if this is what you will be conducting.
As you can see, interviewing can go far beyond the realm of the standard one-on-one scenario. In a competitive job market, many interviewing techniques are employed in the attempt to select the best candidate, and knowing the tips and tricks of how to succeed at your next
interview
may be just the help you need to get the position.
After participating in these events it is routine for candidates to send the interviewer a thank-you letter in appreciation for the opportunity. If you would like help to create one you may use our
Free Thank You Letter Creator
by clicking the start button below.