Free Cover Letter Templates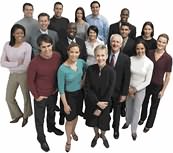 Free Cover Letter Templates can be just the thing you need to get you started on the right track when writing your cover letter. The templates just need you to add in your specific info for your job. It is easier to take something already written, then change it, add to it and optimize it for your own specific job than it is to start from scratch. Writing these letters can be a problem when you don't know what to write or how to start.
Free Cover Letter Templates
You can either use these free cover letter templates as they are or for more versatility you can use our
Free Cover Letter Creator
. You will be able to change and switch things around quickly to find the customizations that work best.
We can help you to answer these common questions:
What do I need to include?
How can I optimize my writing to target the job I want?
How do I promote myself in the best possible way?
Although these images use different body templates, they are all using the same style, there are many more choices available from our free creator.
Free Cover Letter Templates
Click on the images to view the free cover letter templates full-size.