Dealing With a Layoff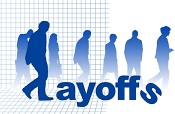 Losing your job isn't easy, nor is dealing with a layoff, but with a little help, you will know what to do to fill this void in your professional life. Be proactive in your attempt to advance your career.
Steps You Can Take to Deal With a Layoff
Getting laid off from a job can happen to anyone, and it can be devastating, especially when you had no idea it was going to happen. When you have worked in a field, or stayed with a company for many years and suddenly lose your job, it is a scary and unsettling feeling. You will most certainly ask yourself: What am I going to do now?
We have some suggestions for what your next move can be. There is always a next step, a place to aspire to be. It is important to remain positive and active throughout this undoubtedly troubling time. You may be able to work through your problems and begin again by following a few suggestions.
Dealing With a Layoff Help Guide
Career Help Center
Strategies You Can Use to Deal With a Layoff
During this time, it might be difficult to think clearly; your mind is full of fear and uncertainty But you need to try to put that aside and be focused. The decisions you will make now will shape your career from this point forward. Remember that this will all pass. Your best course of action is to do what you can to come out better than you were previously.
Sometimes we are put into situations that at first seem to be a detriment, but later find they may be what we need to push us to the next level. I hope this applies to you, with hard work and persistence, you can conquer these difficulties. Now enough with the pep talk, it's time to get started this article may place you on a productive path.
There are many things you can do to enrich your life when you are dealing with a layoff. The key to success after losing a job is to be positive and enthusiastic. With the right attitude and actions, hopefully, you will not continue to be unemployed — best of luck during this trying time. Please take advantage of all the free
career help
and career tools we offer!