Link to the Free Resume Creator, Resumizer.com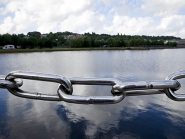 Link to the Free Resume Creator, it would be a great help if you put a link to our site on your website or social media profiles. Others may find out about us and benefit from our service. Has Resumizer helped you write your resume? Do you think our service could benefit someone else? Place our links in places that have to do with employment, business, or job search. We feel that placing links on these types of websites would be the most effective method of reaching job seekers. Other job seekers who will also gain the most benefit from our Free Resume Creator service will find them. We have provided some copy and paste examples below. It would be best for you to write what you think is appropriate.
Link to Resumizer.com the Free Resume Creator
Would you like to complete our
survey
? We welcome your ratings and suggestions for the services we provide. You can submit those in our survey. If you would like to learn more about our mission and how Resumizer came to be, read our
About Us
page. What are others saying about us? See
testimonials
submitted to us by fellow job seekers who used our services.