Resume Help and FAQs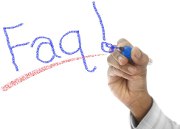 Resume Help and FAQs will aid anyone who writes a resume using the Resumizer Free Resume Creator. Get answers to your questions about issues you may encounter and how to resolve them.
Answers and Help for Your Resume Account
Get the solution you need to put you back on track. There are many questions listed below with easy to understand answers that will facilitate the creation of your resume and enable you to use your account to the fullest.
Resume Help and FAQs for the Resumizer Free Resume Creator