Photo Resume Picture Resume
Photo Resume Picture Resume along with your education and employment history you can include a photograph or picture of yourself on your resume, cover letter and reference page to enhance your marketability.
Photo Resume Picture Resume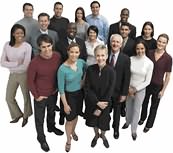 If you are in a line of work where you feel that the inclusion of your photograph on your
photo resume
or
picture resume
as well as on your cover letter and reference page will improve your chances of getting an interview, then you can create those right here. There may be jobs were having a photo resume may not be the best way to go, but for others that rely on more visual aspects a picture resume can be just what you need to give you the edge. If you don't want to use your photograph you can use a logo or one of our monogram letter logos. The nice thing about using our free system is that the templates make it very easy to insert a photograph. By choosing your photograph and complimentary colors you can create a nice looking set of matching pages.

The photo resume picture resume can be used with or without
membership
and you will not be asked to pay to print it or download it. The most feature rich method of using the photo resume picture resume system requires a free account which will give you a complete resume management center that contains many essential resume tools. You don't have to join you can still create your free photo resume and picture resume. If after using the system you feel that it would have been easier for you to have used it as a member, then we welcome you. If not, that's OK too you can still create and print your photo resume.
There should be no concern with using this system to create your photo resume or picture resume because we will not burden you at the beginning or the end with fees or payments. You can print and create your picture resume or photo resume unrestricted, you can also use all our helpful resources, even write a
resignation letter
to leave your old job.