Resume Writing Made Easy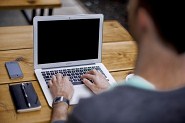 Resume writing made easy, it doesn't have to be a daunting task. In reality resume writing can be simple and looked upon as an opportunity to advance your career by getting a better job with higher pay.
Easy Resume Writing
Many times the only way to get a significant increase in pay is to get another job. In most cases the only way to get another job is to engage in the process of resume writing. We need to list our skills and training. Writing them can be made easy by using our creator programs and helpful tips and tutorials. We have put together a method to simplify your
resume writing
work. We have many useful resources here to help you with your resume writing and cover letter.
Resume Writing Made Easy
Our Free Resume Creator program is the best resource we have to make your resume writing made easy. There are other programs to create your cover letter and reference page. There are helpful accessories you can use like making some networking business cards, an interview thank-you letter, and a resignation letter. All these documents can be made to match each other with the same colors, fonts, and logos. All the services we provide are free to create, print, and download. You can also post it online and send it to an employer. Our help and tips are also free to use; they are provided to assist you with your resume writing task. Here is a list of our most popular tools and instructional aids. We have so much more, but this will give you a place to start.
You are welcome to use these services they will carry you from start to finish. As you explore Resumizer, you will be able to learn what to do and how to do it. With our portfolio of helpful articles, how-tos and tutorials, you will be ahead of the game regarding your resume writing skills. Choose a resource from the list above or the menu at the top right of the page. While everything we have at Resumizer is terrific if you feel it is not what you need to get the job done, you may look elsewhere.
Writing Services

Another option is to use a paid service if you don't have the time or the skills required to write an effective resume and cover letter by yourself. There are many paid services available that you may want to explore. There are many online and others that you can find offline that are in your local area. We offer a suite of do-it-yourself management tools. If you find that your needs exceed the capabilities of what our system provides, you are encouraged to explore other "full-service" options.
Perform a Google search of your local area to see if any of the businesses that show up in the search results can satisfy your requirements. For some people, the do-it-yourself method is not the way to go. For people who want to build it themselves, we are pleased to provide our system with all of our help and tips. Resumizer's do-it-yourself writing services provide a self-directed approach which lets anyone create a matching resume, cover letter and reference page by themselves. For those individuals who don't have the time or feel they would achieve better results having it written by a "company for hire" that is the direction they should take.