Resume Directory Description Help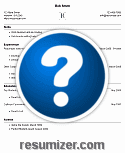 Get some help writing a catchy directory description for your resume to make your resume listing stand out from the rest so yours gets chosen over the other listings. There are many suggestions listed below to give you the best chance that your resume directory description will catch the eye of a prospective employer.
Write an Enticing Directory Description
You may not have put much thought into this part of the process, but it is worthy of your attention and might help you get a job too.
Career Help Center
Create a well-crafted description. If you make your resume public, you will not be the only one who sees it. The directory description you are now writing will be publicly viewable on a listing page in the Resume Directory. Remember that others who have made their resumes public are also listed on the directory pages along with yours.
If you visit the directory, you will see each member's description; each person's name as the link to each resume page. Considering that each description has the same formatting, you will want to have yours stand out from the rest.
Potential employers will either browse a relevant category or will enter keywords into the search box to narrow down their search. In either case, multiple listings will be displayed. If you write a description that doesn't sound professional, you will be passed over, and reduce your prospects for employment. Included below are a few examples of descriptions we would not recommend you use. We also have explanations why each one is ineffective.
Examples of Ineffective Descriptions
To establish a good position within a well-respected company.
To secure employment in a field that can enhance my professional skills and experience.
I am looking for a job which could become a career.
To obtain a position with your company.
My resume for employers to see for jobs I want.
It is most important that your resume, cover letter, reference page and description use correct
spelling and proper grammar
. Doing so will convey to an employer that you are an intelligent, educated person. Generally speaking people who have college degrees tend to use better
grammar
, larger words and a more complex sentence structure.
Use this knowledge to your advantage; try to write using these characteristics. If you don't have a degree, give the impression that you have more education by writing in a more complex way. Ask friends to help and consult online writing resources.
So what does this tell us? Even if you have
no college degree
by displaying the appearance of being more educated it can help you have your resume chosen over another. Write your description in a way that tells the employer how hiring you will serve his company's needs. It's not all me, me, me, don't focus on what you are looking for after you get your interview you can discuss your needs. To get to that point, you need to look like an effective person who with a well-written description, you can begin to accomplish that.
Don't Rush, Think It Through
Try to describe in one simple sentence the skills you possess and how you will benefit the employer. We allow up to 200 characters, which is plenty to accomplish this goal. You may be tempted not to put much time into this portion, but it is essential.
Our directory may be the first time a potential employer learns about you and everything you bring to the table. It would be best if this first impression were a good one. No one is going to click your listing to read your resume if the directory description is not written to be compelling.
For the sake of appearing to be a complex, comprehensive individual use as much of the available space allotted for your listing. Making it too short can look like you couldn't be bothered to take the time to do a good job. Like this wasn't important enough to spend the proper amount of time on it. The choice is yours.
For help with other resume creation and resume account support topics please consult our
help pages
.