How to Write a Personal Statement for Graduate School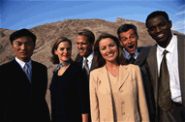 Writing a personal statement to get into graduate school is just another step on the long list of things to do to move forward with this very challenging part of your career. A personal statement can be your chance to show a school or institution that you have certain defining qualities that make you not only a good match for the program you have selected, but for the school in general.
All You Need to Know About How to Write a Personal Statement for Graduate School
There are many things to take into consideration before you begin writing this document, you need to be aware of attributes that you can include about yourself, the school you are applying to, and other aspects of your goals that they are expecting you to include.
You may be better off when it comes to you getting appreciated and accepted into the school that you apply to by following the general outline for a personal statement as well as some other hints for getting noticed included below. After evaluating certain baselines that you need to discover about yourself, take any applicable information listed here and see how it could work for you.
Career Help Library >
Writing Your Personal Statement
While most of the information provided is general information that typical higher education institutions are expecting to see, you must still incorporate your own touches into this document. The word "personal" is used for a reason. Use the information contained in this guide and see how it can improve your writing.
Personal Evaluation
This part of the process is probably the most important and productive work that you can complete in order to write an acceptable personal statement. You need to not only evaluate your skills, abilities, and accolades that you have received in your previous experience, but determine your professional goals, aspirations, and purpose that you would like to fulfill.

Your goal here is to find out how to write a personal statement for graduate school. Ask yourself some questions if you are having trouble figuring out what you can write about yourself. What sparked your interest in the field that you are studying? Do you have any stories or family connections that you can weave into your writing in order to make it more interesting? What were your best achievements as an undergraduate student? What do you want to do after you obtain your degree and what kind of mark do you want to make on the world?

After answering some of those questions you should be able to incorporate some of those statements into your writing. Start by answering each question individually and write out your response, then when you go back to write the full letter you will be able to connect all of your thoughts more easily.
Be Yourself
You may not be a very interesting person or have a captivating story to tell, but tell your story from an angle that is honest yet still interesting. Incorporate the knowledge that you have picked up from all of your studies along the way, and tell a story about why that knowledge is so valuable and what motivates you to keep moving forward in your academic career.

Give specific examples about things that may have happened in your life that lead you to want to become what you are striving to be. If you chose a career primarily for the money, do not ever mention that!

Passion and commitment go a long way with universities, and confessing that the six figure salary is the main reason for you to have chosen a prospective career, will not gain you any fans. While you should include information that is about you, not all information is necessary. Avoid speaking about irrelevant high school information unless it had a major impact on your decision.
Go Beyond the Norm
Your personal statement should be expressively unique because it describes your own personal journey. No one else has lived your life or went through exactly the same experiences as you. So incorporating clichés is a big mistake.

Just because you are good at math doesn't mean that automatically made you want to become a mathematician. You need to dig a bit deeper than that. The very first paragraph is the most important in the entire essay. Make your introduction completely unique and special to your situation in order to grab the reader's attention compelling them to want to learn more about you.
Incorporating these tips about how to write a personal statement for graduate school is challenging especially if writing is not your strongest skill. In the general scheme of things, writing this essay may seem unimportant, but remember that aside from your GPA, test scores, and professional portfolio, this is an important piece that a school will use to judge you. Use the tips listed here and you may have more success gaining entry to graduate schools. We have another article about
how to write a personal statement
that might give you additional insights on what to include in your writing.