How to Get Promoted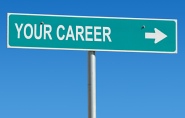 There are specific tips and tricks that you can use to advance your position and get promoted in your company. This is how to get promoted. No matter what kind of organization or institution you work for, there is always room for improvement, still room to move up on the career ladder.
Do You Know How to Get Promoted?
Maybe you have been working in the same position for years and are tired of it, or perhaps you have recently entered a company but are very ambitious. Regardless, people are always happier at their job when they feel valued and important. The best way to achieve this goal is to get promoted.
Gone are the days of keeping your head down, doing a boring day's work, and going home only to repeat it the next day. Promotions come to those who work hard, get noticed, and basically, ask for them. Sometimes positions are invented to make employees feel better about their situation, but they do not come with a pay raise. It is only a true promotion when you receive additional benefits from your company relative to your previous situation.
So follow these suggestions and see if you can land yourself a promotion to increase your self-worth and advance your professional goals.
Career Help Center
Get Promoted and Advance Your Career
These tips may work for your particular situation, carefully determine which actions will work best for you, and use them to succeed at obtaining your promotion.
Get Noticed
If you are a fly on the wall of your workplace, no one will ever think of your name when discussing which employees deserve that pay raise. Make sure that you are on everyone's radar as a valuable resource to the team.

A way that managers can notice you is to not only do your job well but do your job better than everyone else. Make the other employees wish that they were you, and all the managers glad that they have you working for them.
Be the First to Say Something
If there is an issue in the workplace or you have an ingenious idea, speak up. When you are the one that consistently has the best ideas, a promotion is going to sound like a great idea for you. Typically, employers give promotions to the employee who has without fail demonstrated that they will handle their daily tasks with ease and require more work on their plate.

If a manager needs someone to spearhead a project, you should be the first one to volunteer. Management will appreciate your work ethic and desire to be involved in the company's affairs.
Make Your Manager Aware of Your Goals
If you are too quiet at your job, you may be missing out on an opportunity for promotion. Please speak with your boss directly and make him aware of your career goals and aspirations. Sometimes by having a professional meeting about your desire to advance in the company can be the nudge needed for you to get what you want.
Play Nicely With Others
Not only should you get along with everyone in your workplace, but you should also stay away from petty gossip and other types of office politics. Work on getting along and meshing with everyone because this is a defining quality of management.

Please don't talk about coworkers, or participate in spreading rumors which can be tempting. However, if your employer is considering your promotion and they discover you have been speaking about others negatively, they may reconsider.
Demonstrate Diligence
Sometimes projects that you are assigned will not always be the easiest to complete, but when the going gets tough, the tough get going. Buckle down and demonstrate the commitment and great work ethic that you have; both traits make you a candidate considered for a promotion.

Go to work every day as if you are preparing to undergo a performance review. Exceeding your manager's expectations and adhering to the company's policies and competencies, you may find that your hard work will get you noticed.
After incorporating these tips to get promoted, you may discover that not only are you now more noticeable, but you complete a better day's work. Consequently, you genuinely deserve that promotion. Adhering to the company's policies and expectations, becoming recognized, and making others aware of your abilities, you may be able to go out and
get a job promotion
. There are many more guides that you can use to help you
build your career
.