How to Compare Jobs and Benefits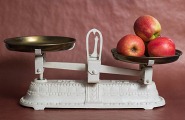 To compare jobs and benefits, you want to weigh the pros and cons to decide if you should take a new position, but did you think of all the aspects to compare? Here are some common ones to consider.
Job and Benefit Comparisons
It helps to take out a sheet of paper on which you can draw two columns. On the left side write down your old job and on the right side write down the new prospective
job
. From there you can list various aspects that you want to evaluate. We will identify various important aspects that you can use to compare one or more
jobs
side by side. Of course, instead of paper you can use Excel or another spreadsheet program.
Should You Take That New Position?
Career Help Center
Comparing Jobs and Benefits
Write each of these aspects in rows down the left side. You can use ruled paper to make it easier to keep everything straight and avoid confusion. You don't have to be limited to comparing only one
job
. You can examine as many as you can fit on the sheet of paper or spreadsheet. The following is a list of items to compare, of course, you are bound to have your list of benefits and features that are important to you.
Salary
This is the one item people consider to be most important, but sometimes you will find there are other things that are more important than a few more bucks in your pay.
Vacation Time
You may be at a point in your life where you would rather have more time for vacation than necessarily getting more pay or prestige.
Sick Time
If you are in a state where you tend to be in poor health or are often out sick this may be a key benefit.
Retirement Plans
A 401k or 403b for example, can be something of value when you are planning for your future. What to look for here is: Does the employer match your contributions and at what percentage? The percentage can add up to a significant sum. The value would depend on the amount of the salary on which the employer bases the contribution. The more you make, the more they give.
Medical Insurance
There are many plans for medical insurance with rules and regulations governing their use. You will need to consider what is covered, deductibles, co-pays and where you have to go to get treatment. Common types of medical insurance include: Heath, Prescription, Dental and Vision.

How much is the deduction from each paycheck?
How much are the co-pays if they have them?
What are the deductibles?
What are the maximum out of pocket costs?
Can you see your own doctors?
Do you need referrals?
What are the limitations?

Medical Insurance is a complicated benefit to compare because there are so many twists and turns in each plan. You will need to do your best to try to make an even comparison between the two. You can start by looking at the annual payroll deductions added to the maximum annual out of pocket costs.
Disability Insurance
There is short-term disability and long-term disability you can weigh the dollar amount of the payments and the amount of time you must be physically challenged before the payments begin for each plan.
Life Insurance
Quite often this will be equal to your annual salary, there is usually an option to purchase more coverage through the plan.
Higher Position
A better job title might be something you are looking for to further your long-term career goals.
Location
If you have a long commute time it may be worth it to you to get a lesser position or reduced pay to free up that wasted commuting time and eliminate the associated costs.
Office Drama
You spend 8+ hours a day at work if you don't like the people you work with or had problems with your coworkers it might be nice to start fresh with a clean slate.
The Job Itself
It is important to decide if you even like the job, let alone the benefits.

This is a good starting point to begin the process of how to compare jobs and benefits to determine if it is in your best interest to leave your current position for a new one. The items in this list are NOT ranked in order of importance, that is to be determined by each person's needs.
There are most likely going to be benefits that are not included on this list but these are most commonly offered. You will certainly need to add any of your own opinions as to what is an important benefit to be used in this comparison.
If you need some
career help
, pointers for a
job interview
, or to
write an interview thank you letter
you can do so by clicking the button here: