When Should You Turn Down a Job Offer?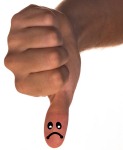 What are some warning signs to look out for when applying for a job? When should you turn down a job offer? How do you know when turning down a job offer is the right decision? Because you have an interview at a company and things seem to have gone well doesn't mean that taking that job won't be one of the
worst mistakes
of your life.
Are You Considering Turning Down a Job Offer?
This guide can give you some points to consider when advancing your career, but of course, you will need to weigh the pros and cons to determine what is best for you. When you work at a job you are spending not only the majority of your day there but potentially the majority of your life, so you want to make sure that you are happy with the place of employment that you choose.
So even though your
interview
may seem to be going well and they offer you a position at a company, you must first take into account several warning signs to look out for that indicate how well this job might fit into your future.
Career Help Center
When Should You Turn Down a Job Offer?
Warning Signs: When to Back Out
They Are Too Eager to Hire You
An interview is a process made up of many steps and for a good reason. A company should hire a candidate because their skills will make a valuable contribution to their workforce. People should not only be hired to be a warm body in the room.

Many times seasonal positions need to be filled right away so the company may skimp on interviewing or checking references. These short cuts are warning signs, because many times these positions do not require much experience, and therefore may not be the ideal job for you.
There Is an Unhappy Work Environment
Think about how much time you are going to be spending at your workplace. Taking a new job is like investing in yourself, an investment of your time. With that said, you should visit this workplace and spend some time walking through the space to take note of the atmosphere.

Seeing disgruntled employees and overall unhappy morale in a place that you could be spending a large portion of your time is going to change your outlook on the position. Please take note of any signs directed toward employees and observe the tone in which they wrote them. Also, visit the common areas like the cafeteria if possible, to observe employee interactions. If they are speaking ill of the company, that is an important activity to notice.
Taking Too Much of a Downgrade
Sometimes a job offer opens up, and you are desperate so you will accept almost anything. While taking a huge pay-cut isn't ideal, taking a job with a lesser title than your previous position is worse than accepting a salary that is less than what you used to receive.

If you must accept a title that is of lesser rank than your previous one, you must expect to have to work your way up back to the level that you had already reached.
Lost Opportunity
The market is constantly changing no matter what the outlook of the economy is, so if you have any doubts about your employment, but you are already in a stable position, wait for better opportunities to emerge.

You'd be surprised at how many opportunities present themselves, and you don't want to squander them by accepting the first job that you find. Don't think that you can accept this position (with all of your doubts about it) and in a few months quit because that can create resume employment gaps.
Simply Not a Good Fit
Every aspect of this position should speak to you, and without any doubts, you should feel that it is a good fit for you. No matter how great the job offer may seem, you need to figure out how comfortable you are judging it by the few experiences that you had there.

Based on your knowledge of the company and the interactions with the staff as well as your future manager, can you see yourself working there, being adequately challenged, and being happy with the work environment and staff? If you answered any of these questions with great uncertainty, you might need to reevaluate your decision to accept the position. This uneasiness in itself can tell you when should you turn down a job offer.
No Room for Improvement
If you feel like a job is going to lead you to a dead-end, steer clear. When you accept a position, there should be room for the improvement of your skills, as well as room for advancement within the company.

You want to move forward on your career path. What would be the point of working if you didn't maintain any professional goals? So if you are in a situation where it seems like there is minimal advancement, or the company has the reputation of hindering employees trying to move up, maybe it would be good to stay away.
How to Get Answers About a Questionable Job
Ask Questions
It may seem too simple, but you can settle most of your qualms about a job by asking the recruiter about them. If you are at the point where a company has invested their time in you and is making you an offer, they will most likely be more than willing to address any of your concerns.

If you have the chance, you should also speak with current employees at the company. As you make your visits to the workplace, stop a worker, and ask them how they feel about working for the company and how long they have been there. If you speak with someone who has worked at a company for 20+ years, and they are satisfied that should mean something.
Research Online
Multiple websites contain information written by the employees of companies who review their places of employment. Read any reviews you can find about the company and consider these opinions. Most of the time, you will find that what the majority of people state is a common perception.
It is much easier to decide when you should turn down a job offer when you have an idea of what positions and salaries you can get. You can
compare jobs and benefits
to determine which one is best for you to accept. The other
career help tools and tips
we provide can be of great help in advancing your career to the next level!