Resume Quick Tips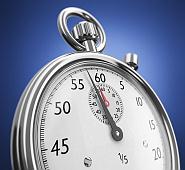 Our Resume Quick Tips will help you write your resume to get the best job. We also have many suggestions and interview tips to help you get the position you want. In any economy, you can use all the help you can get. With jobs being scarce and the best jobs being even fewer and farther between, a well-written resume and cover letter can make you stand out above the other applicants.
Apply These Quick Tips to Your Resume
Resumizer provides a suite of resume creation tools to help you travel the path to a great career. We enable you to write your resume, cover letter, reference page, networking business cards, and
interview
thank you letter all for free. You don't even have to join Resumizer to build these documents. If you do decide to participate, you will be able to use our Free Resume Management Center. You are also welcome to browse our Job Search Help Center, which is also free, with none of the information held back. All these resources are available for you to use anytime to gain employment. Please read our helpful articles and visit our tutorial pages along with our online resume management tools.
Career Help Center
Help and Tips to Get the Best Job
How an Employer Thinks
Composing Your Resume
Interview Tips
Additional Help