Personal Branding: Brand Yourself for the Workforce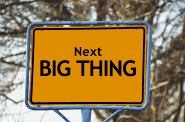 To increase your professional presence brand yourself for the workforce through careful personal branding whether you are an employee or you are self-employed. Regardless if you own your own company or you don't, you still have the responsibility and choice to brand yourself as an employee, employer, or whichever job title that you hold. There are many things that you can do from the comfort of your own home that can help you establish your own personal brand.
How to Brand Yourself for the Workforce
Personal branding is merely the self-promotion of your skills and other assets that you bring to a company or to customers. In addition to your professional life, your other full-time job should be personal promotion to advance your career.
You wear many hats during the process of personal branding. You act as your social media coordinator, publicist, and even customer. All these different roles that you play allow you to connect with others and educate them about your skills and services.
Branding yourself requires much invested time and effort, but by completing these actions listed below, you may ease into this process and gain skills that you need in order to take your brand to the next level.
Career Help Library >
Beginning to Brand Yourself
Starting to build your career can be confusing and overwhelming, but just remember that there are tools that can help you through this process most of which you are already familiar with.
Find Your Niche
No matter what you have specialized in, you must take the time to determine at aspect of your profession you really excel. What makes you an expert on the topic, and why should people choose you for your services?

The main strength that makes you stand out from the rest is considered your niche, or your place in the community or workforce. Come up with a keyword targeted description that you can post online about yourself. Keep it brief and clear. Clarity is extremely important for personal branding; people need to know what you do.
Create an Online Presence
There are so many resources for personal branding, and they are all at your fingertips! Through the use of social media you have the power to not only market your skills and services to the entire world, but be found by interested customers at a very low cost.

Use websites like Facebook and Twitter to post things about your job or company. Create electronic resumes and post them on any relevant sites that you can find. Also, conduct an internet search on yourself and see what results come up.

Anything that you find about yourself on the internet should be monitored and approved by you. That means that any embarrassing or questionable content about yourself should be removed and only business related content should be available to the public eye. You can use Google Alerts to notify you of any new mentions.

Creating online portfolios and examples of your work as well as your resume, like those in our directory will benefit you greatly. Like our directory it is so easy to have some form of website with your professional information displayed. It is strongly recommended that you employ the use of social media first during your personal branding campaign.
Seek Advice
Don't be afraid to ask others around you (home, work, school) how they think you are doing. Personal branding is not an entirely solitary process. You should seek the advice and feedback of others about your work performance and products to not only gain testimonials, but see where you can improve yourself. This can also test how effective your efforts have become.

Although you are trying to branch out and form your own successful brand, it is never a problem to ask for help to identify what you are falling short. Reach out to a mentor or colleague and get their advice about how they themselves became more established in their field.
Never Stop Networking
Even if you have become successful in your branding efforts don't be hesitant to gain more contacts. We have already discussed the importance of networking online and putting your information out there, you can't neglect in-person networking opportunities as well.

Understand the value of business cards and give them to your new contacts so that they may get in touch with you for future matters. The business card is an extension of your personal brand, so never forget to use it!
Personal Branding is a difficult subject to master. Some people spend enormous amounts of money trying to successfully get their name and information out into the world. You don't always have to spend money in order to brand yourself, especially in the beginning. It simply takes a lot of hard work and diligence, but over time you may start to see beneficial effects. Remember, if you connect with one contact and that contact ends up being the only one you ever really needed then all the work that you did, although it seemed like a waste of time on the surface, was of tremendous value!