Write Your First Resume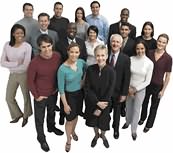 Resumizer has what you need to show you how to write an entry-level resume, use our free creator and our library of tips and tutorials to write your first resume quickly and easily. As you enter the workforce one thing that is absolutely necessary is for you to be functional in the workplace. While writing is not an easy task, especially if you don't really have much working experience, our free system can simplify the task.
Why You Need to Write Your First Resume
It can be very challenging to enter the workforce, job uncertainty is abundant and hiring managers are looking for the best candidates who are the most qualified. Chances are if you need to write your first resume you probably don't have years of
experience
under your belt, but with the right information included you can potentially increase your chances of being seriously considered as a candidate for a job position.
If you are new to the business world and are unsure of the purpose of this document, understand that it is basically your first impression that you are able to give to an employer. Your skills, achievements, and histories are all available for viewing and evaluation during the
job application
process. Making it an impressive and notable part of your professional portfolio will go a long way during your
job search
.
Career Help Library >
How to Write Your First Resume
Even though you may have minimal experience, your first resume should be an impressive representation of you. Following these tips may increase your chances of
success
in receiving an
entry-level job
position.
The Basics
Make sure that all of your basic contact information is included front and center. This is so important because if an employer is interested in you, you need to make it easy for them to get in touch.

Don't forget to include your email address and phone numbers. Email addresses are preferred, however, since that is the number one method of contact. Additionally, your properly developed social networking profiles that you use for business should be listed.
Skill Summary
What employers are interested in is how well you can do your job and how much experience you have. While you probably don't have too much experience, you most likely have proper training and proficient skills for your field.

At the very top of the page underneath your contact information include one or two sentences about your skills and how they directly relate to the subject of interest that you are applying for. The key here is brevity, keeping things short, but informative will grab the attention of the recruiter right away to give you a better chance of being considered for a position.
Compile Experiences and Skills
Even if you do not have formal training experiences on the job, you may have held internships or volunteer positions in relation to your field of study. Do not treat them lightly, any experiences that you have been involved with at all can be useful. You can truly take something out of anything if it relates to the position.

Take some time to think about everything that you have participated in and how you can manipulate the descriptions of your experiences to match the job that you are applying for. More help about how to do this is available through the practice of resume targeting and these 10 mistakes to avoid.
Choose the Correct Format
There are several resume formatting types each of which have varying purposes. Chronological resumes are time sensitive and are the most commonly used. Functional resumes have more to do with what types of skills and training you have received rather than when they occurred, in order to qualify you for a position.

There is no doubt that functional formats are more helpful for a first time job seeker. So if you really do have a minimal amount of job experience, you may want to think about using the functional format to help you get your first job.
Always Tell the Truth
It may be tempting to stretch the truth a bit when you are thinking about what to include, but learn from many others' mistakes and just don't! Lying will come back to haunt you at some point in the future, and you want to begin your career with the smallest number of problems as possible.
When you write your first resume you may find it is challenging and probably a bit confusing. Between choosing which formatting type to adopt and scouring through your experiences to determine which of them will be of use to include, you are bound to have countless questions. Remember that with a bit of research and determination, you can write your first resume that can get you noticed during your
job hunt
! Get started by clicking the button here: