What to Do if You Can't Find a Job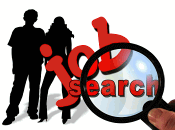 Whether you are a recent college graduate or a veteran in your field, it can be difficult to find a job, this is what to do if you can't find a job instead of remaining idle.
If You Can't Find a Job What Will You Do?
Sometimes it can be a challenge to find employment for people of all ranks. If you are a recent
graduate
and you don't have enough experience, or you have a lot of experience but have been laid off, the struggle is universal.
The key during this frustrating time is to remain positive and proactive. Good things come to those who wait, but if you wait around without attempting to encourage any activity on your resume, you shouldn't expect any
job offers
to pop-up.
Career Help Library >
You Can't Find a Job Now What?
Luckily, there are a few actions that you may take that will be explained here in detail that could potentially assist you in filling the void from the absence of a job. There are no guarantees that these methods will work of course, but generally these activities are what most people feel attribute to future success.
Not being able to
find a job
is scary and is surely a
stressful
time in anyone's life, but there are certain measures that can be taken during your down time of looking for positions. Don't let life pass you by, you can try these suggestions for what to do if you can't find a
job
, to be proactive to discover new ways of obtaining employment. The button below will take you to our
Free Resume Creator
. For more suggestions visit our
career help
archive. We have related articles:
Dealing With a Layoff
:
Employment Loss Planning
:
How to Become an Entrepreneur