Free Job Search : Free Job Listings Online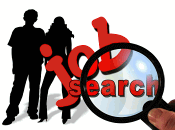 Free job search free job listings online with help wanted employment opportunities. Search our database to find high paying jobs in your local area. You can also post and manage your resume online. The free Job Search Directory can help you find employment in your local area. Browse our
career help
for job seekers.
Free Job Search Free Job Listings
Employment seekers can search the online listings' database of our Free Job Listings Directory to increase their chances of finding high paying employment opportunities. See our
interview tips
,
application help
and
safety tips
.
Use our free job search to find your next "help wanted" employment opportunity. You can browse the details of the
jobs
and the companies that post these employment opportunities. The free Job Search Directory is simple to use, there is
nothing to join
to browse the listings. It is also beneficial to use our Resume Creator and list your resume in our online directory as it will create another opportunity for your next employer to find you. You can also put the web address of your resume's listing page in your blogs or social media page for even more exposure.
If you are an employer and you would like to add a position to this catalog please visit our
Employer's Page
to join and manage your account.
Browse Our Categories