Job Search Directory Employers Join and List Jobs for Free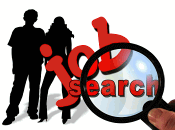 Employers Join and List Jobs for Free : Job Search Directory
The Resumizer Job Search Directory a great resource where employers can list jobs for free. To join today create a free account so you can include your job listings in the Resumizer Job Search Directory. There is no charge to employers who list jobs for free in our
directory
, other services charge a fee, Resumizer does not. You can also search our
Resume Directory
to locate your next employee.
You can post your positions that need to be filled by registering and adding in the details about your business and the position. Employers will be provided with sections for information about your company and the position including educational and experience requirements, salary, term and more. You will see each of your job listings displayed in your Employer's Account Console where you can add new job listings or edit and delete old ones.
To get started enter the Username and Password that you wish to use as your Login credentials. Enter the numbers or letters shown in the image below into the box. Read our terms and tick the box when you are finished. You must be 18 years of age or older to create an account and use this system.
If you use this system you assume any and all risks that using this service may cause and hold Resumizer.com and its administrators harmless, without any liability. Your use of this program demonstrates your agreement with this policy and our
Terms Of Service
.
Be sure the email address you used with your listing is a working address. An Activation email will be sent to that email address. You must click the link in the email to activate your account otherwise you will NOT be able to log in. Note: This page is for employers to list jobs for free, click this job seekers link to browse the listings.
Employers Join for Free