Employers Job Listings Account Login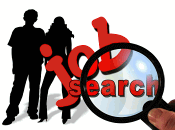 Employers Job Listings a directory of jobs posted for free by employers in your area. Job listings include company information, employment requirements and of course salary and benefits details.
Employers Log in to Your Account
Employers log in to your job listing account to make any additions or updates to your job listing. Becoming a member provides you with the ability to post your job for free, an online job listing web page and easy account updates. If you have a new position that needs to be filled we welcome you to post it here, our guests and members frequent these pages to find jobs that match their skill set.
It is a simple matter to create a free account where you can enter the details about your company so our guests can learn about your business. Then, post up to five different positions should you have the need. Each posted position is given a compact description on our directory pages.
On the page with your posting you will be able to display important details such as: the title of the position, the position type, the salary/benefits and of course the duties and educational requirements. The seeker will be able to view your details and contact you via the email and/or telephone number you provide.
Resumizer does not ask employers for any payment to post jobs in this directory, it has been free since 2006! We are pleased to assist hiring managers in finding people who are qualified to fill their positions. This service was designed to facilitate that mission. You can get more help with logging in and activating your account from our
job listings help
page.
Note: This page is meant for employers to list and manage jobs, everyone else may click this job seekers link to browse the listings.
Login Here
You are submitting this form on Sat, 25 May 2019 10:31:45 -0500.
Enter your username and password then press the "Login" button below.
Having trouble logging in? You must be registered and your account activated. Usernames and passwords are case-sensitive; be sure to have cookies enabled.
Please view our
FAQs page
for additional help.
Join Now!